ECNL Townhall – April 13, 2021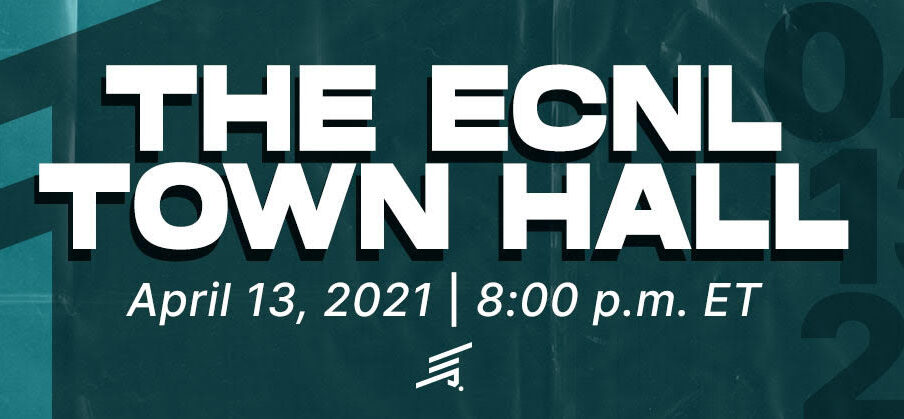 Please join us as the ECNL is hosting the league's first-ever Town Hall meeting, which will be held virtually on Tuesday, April 13 at 8:00 p.m. ET.
The ECNL's Breaking the Line podcast host Dean Linke will lead the discussion with panelists ECNL President Christian Lavers, ECNL Vice President Doug Bracken, ECNL Girls Commissioner Jen Winnagle and ECNL Boys Commissioner Jason Kutney.
Livestreamed through YouTube, all youth parents and players are welcome to virtually attend the ECNL Town Hall, which will discuss various topics such as the player pathway, competition structure, education and development programming, the league's holistic player development philosophy, and more.
The event will also feature a live Q&A, where viewers can submit questions either before the event or during a live chat on the livestream. A link to stream the live Town Hall will be made available the day of the event.
WHO:
ECNL President Christian Lavers
ECNL Vice President Doug Bracken
ECNL Girls Commissioner Jen Winnagle
ECNL Boys Commissioner Jason Kutney
Breaking the Line Podcast Host Dean Linke
WHEN:
Tuesday, April 13
8:00 p.m. ET