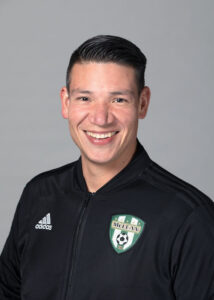 There are those that believe experience playing at a high level makes for the best coaches. Those coaches have seen the game through the eyes of their players, they can relate to what they're going through.
And then you have coaches like Alan Portillo, who proves that's not always the case.
As an Age Group Director for MYS and a head coach in the boys ECNL program, he climbed the coaching ranks using his passion for the game and his insatiable desire to learn. Starting as a fan, to a volunteer, and then to now, he has worked his way to become a pillar of our boys program. 
Alan's soccer journey began with a ball the second he could walk.
"We always had a ball in the house — we weren't allowed to kick it but we were allowed to keep control of it and it drove my mom crazy," he said.
His father played in his youth in his home country of El Salvador, before immigrating to the US as a teen. Throughout his life he played in a number of leagues in the DMV, bringing Alan and his younger brother Luis along to watch when they were young. His father was a huge influence on his love for the game, training the two of them as kids.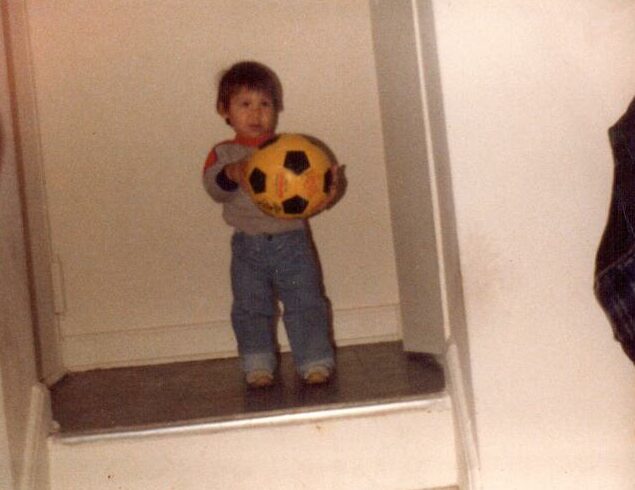 Alan has been around soccer is entire life.
Though Alan has spent the majority of his life in the DMV, his family spent about eight years in Dallas, Texas. That's where he had his first experience with organized soccer in a rec league.
"I was always known for having the biggest kick because I was always the big guy. So I played in the back and I would launch the ball forward to the front guys — you know, old school soccer," he said.
Moving back to the DMV as a preteen, Alan and his brother got involved in clubs in the area. They began at Alexandria in a club setting, and went on to play high school soccer at what is now Justice High School. After his freshman year, the family moved and Alan decided instead to dabble in football. His brother continued playing soccer, moving again to Hylton High School and playing with talented players in the area.
Though his formal playing experience ended there, Alan's love for the game never wavered. His younger brother Luis continued to play and Alan spent a lot of time watching his games in addition to keeping up with professional leagues.
After high school, Alan began working as a mechanic for almost a decade. It wasn't until he had children of his own did he get into the game again — first as a parent, and then as a coach.
"I did much of the same things my dad did," he said. He gave his oldest son a ball as soon as he could walk, and he took to it immediately.
His oldest son, also named Alan and often called Junior, joined a team at PWSI as a kid. Alan trained his own son and a few of the other players outside of the team's scheduled practices. Those training sessions turned into 3v3 tournaments, eventually taking them all around the country to various events.
"That group of parents said, 'You're really good at this. Maybe you should try to become a coach'," he said. That really sparked his interest in the game again, this time from the sidelines.
He began at Arlington, volunteering with German Peri's 1999/00 boys. At the time, it was one of the best teams in the country — a number of players on that roster are playing professionally today.
"Just being able to experience and work with some of the top players in the area, it was awesome and it got me started on my career path," he explained.
Alan quickly fell in love with the coaching side of the game. After working with Arlington, he moved around a bit and was coaching at Bethesda before being introduced to the McLean staff. He assisted with a few Super Y teams, eventually meeting with Clyde Watson.
Clyde paid for Alan to come with him to one day of the United Soccer Coaches convention.
"I'll never forget that. He told me, 'One day when you're able to return the favor for another coach, you do the same. That's all I ask for in return for this.' That made me feel like if this is the guy in charge, that's the kind of place for me," he said.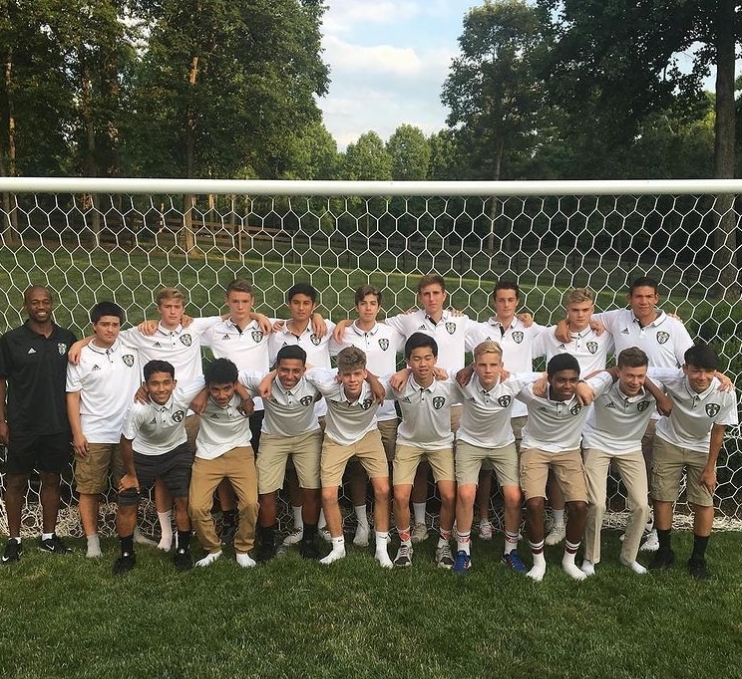 Alan (top right), alongside Jamil Walker, worked with the MYS 2000/01 boys who won a USYSA National Championship in 2016.
And for the past five years, Alan has cemented himself within the fabric of McLean's culture. Now an AGD, he gets to work with like-minded coaches and players alike.
"I wanted to be able to impact the club in a bigger way than just coaching two teams. I like working with my peers, the other coaches, trying to have an influence on a particular style of play and to have us all in similar principles and the way we see the game," he said.
In addition to building relationships with his fellow coaches, Alan also believes his experience with his own sons has given him the ability to relate to and work with players of all ages.
"Having three boys myself, I feel like I'm pretty experienced in dealing with different personalities and how to gauge what each one responds to."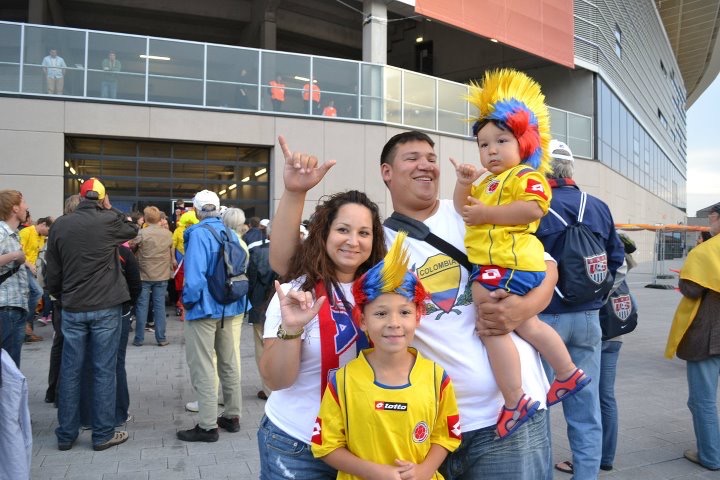 Alan, his wife, and two of their three sons traveled to Germany in 2011 to see a cousin play for the Colombian National Team.
With that, he believes getting to know each and every player is the key to getting the best out of them. Not every player is the same, and it's important to know how to give information to each individual in a way that they understand.
Emulating what he wants from players is part of the process as well — the key things being passion and competitiveness.
"The mindset should always be competitive, whether it's against a teammate or another opponent. Because I think when you're competing you're always looking to get the best out of yourself. At the end of the day mistakes will happen, but if you're giving your best and reacting well I can live with mistakes and so should their teammates."
Alan's passion can be felt by everyone around him as well. It goes to show that the best coaches don't have to be the greatest players — they just have to love the game and be willing to share that passion with others.