2023-2024 Juniors ID Sessions
ID Sessions for the U8 Juniors program have been completed and the boys program is FULL at this time. Interested girls born in 2016 should email traveladmin@mcleansoccer.org for a possible evaluation.
*This program is ONLY for players with a 2016 birth year.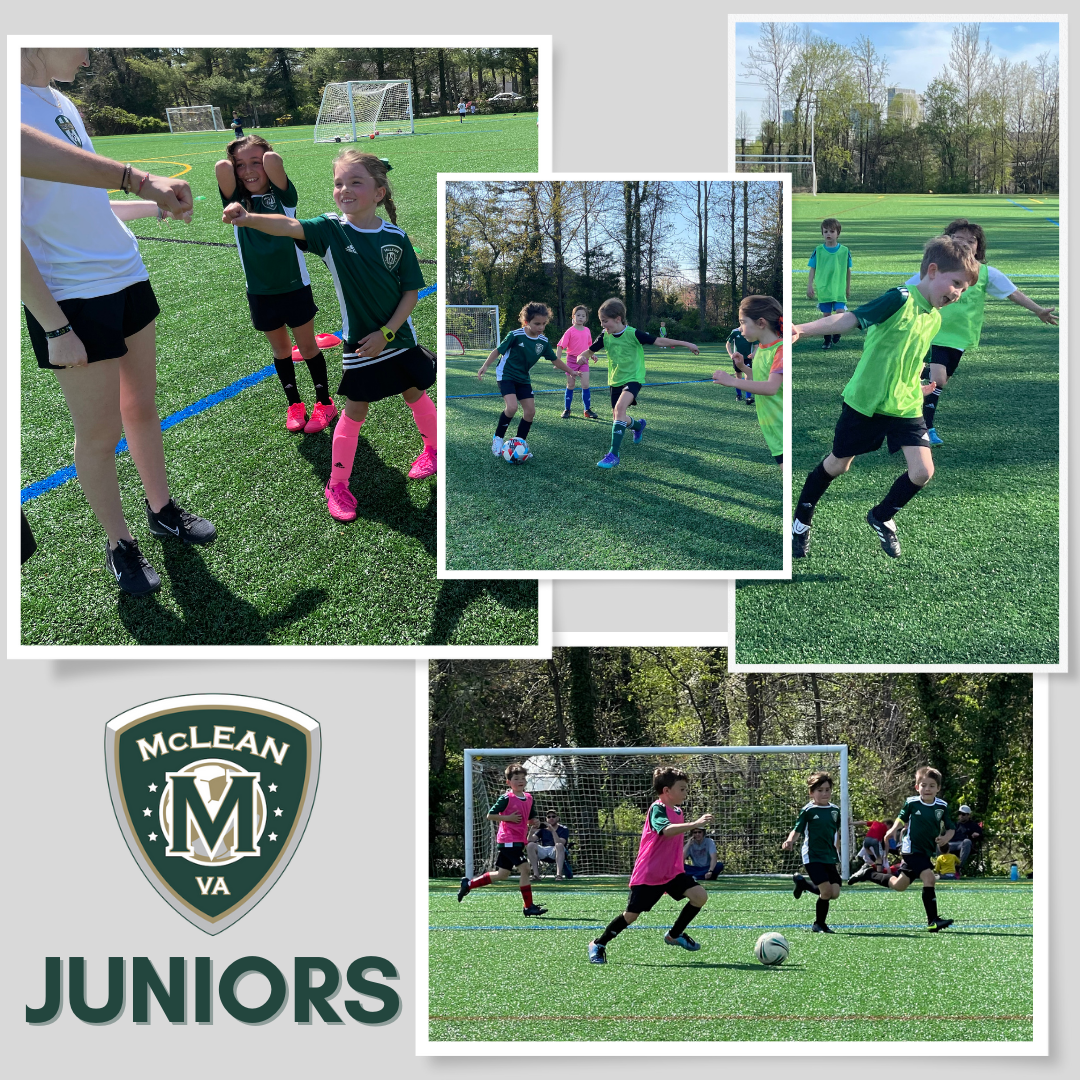 The Juniors program is a year-long, pre-travel training program for a select group of focused, engaged players who love to play soccer. Players are introduced to a deliberate training environment, which focuses on player autonomy and creativity. The coaches focus on nurturing a genuine enjoyment of the game and pose the game of soccer as a game of decision-making and problem-solving.
Juniors train twice during the week, and play inner-squad "Game Days" on the weekends in the fall and spring. The players can also attend scheduled winter outdoor training sessions that are included in the club registration fee.  For more information on registration and fees, please visit our Registration and Fees page.