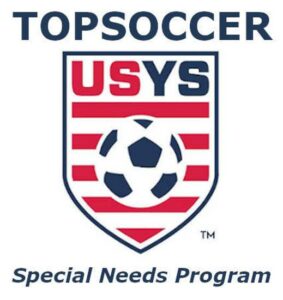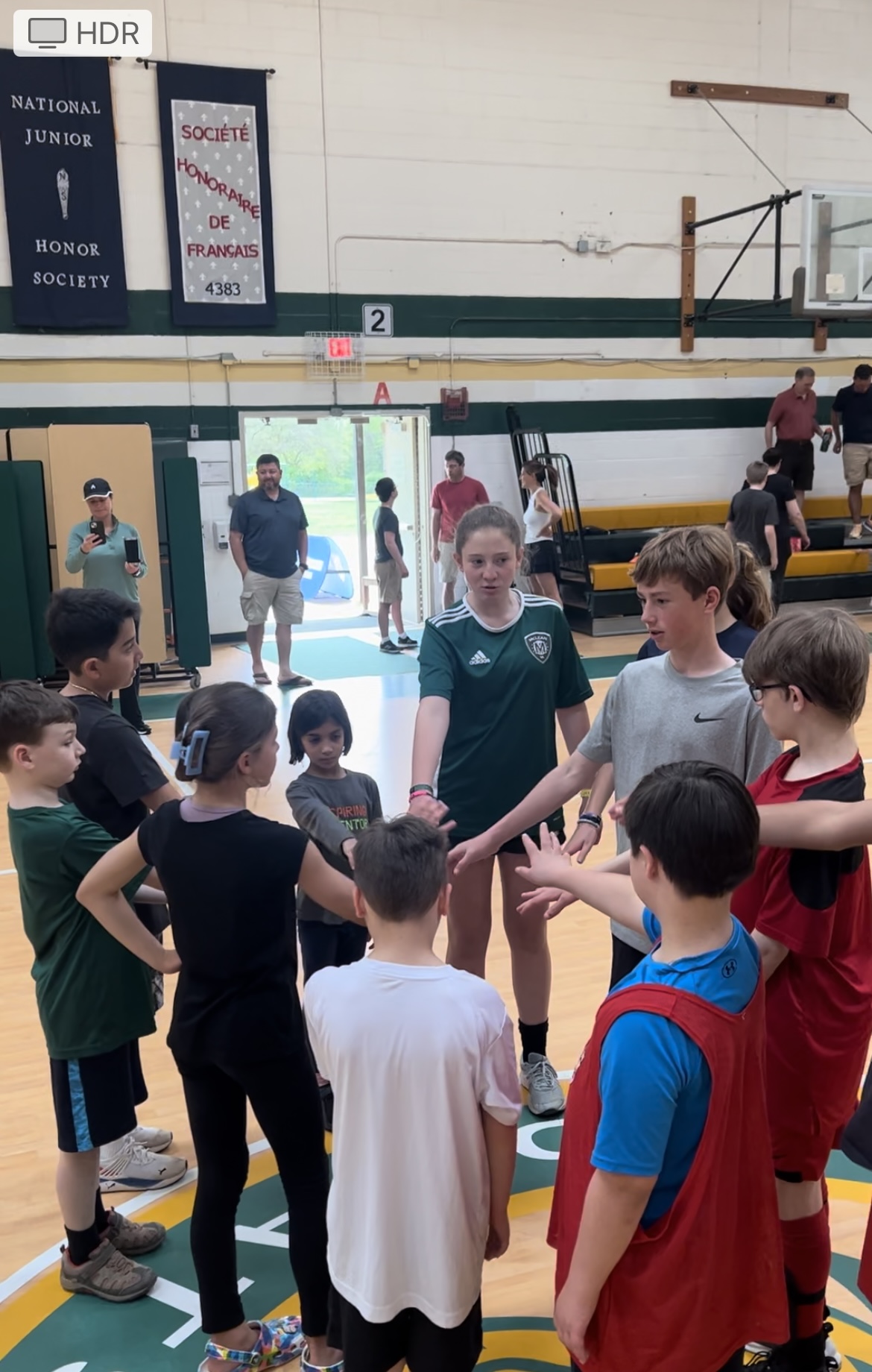 Program Overview & Registration
TOPSoccer Returns to McLean! 
TOPSoccer (The Outreach Program for Soccer) is a recreational sports program for children and adults with developmental and/or physical disabilities offered only through local US Youth Soccer affiliated soccer clubs. TOPSoccer provides people with diverse abilities an opportunity to play soccer in a structured environment that is safe, fun, supportive, and inclusive.
McLean Youth Soccer is proud to provide TOPSoccer as an option to players in the community. To learn more about the program, please review the Parents Guide.
Athletes of all ages are welcome and there is no cost to participate in TOPSoccer. Players do not need to have any athletic abilities in order to participate and enjoy this program.
Benefits for Participants
SOCIAL & COMMUNICATION SKILLS - Players interact with their volunteer Buddy and other athletes in a fun group setting and learn how to respectfully enjoy soccer.
TEAMWORK - Players learn to trust someone else and rely on them through soccer activities and games. They also learn to enjoy a team sport!
PERSEVERANCE - Players might encounter difficulties with activities, but they will be encouraged to keep trying and overcome challenges.
CONFIDENCE - Players will achieve success on the field that carries over to their lives off the field in so many ways!
PHYSICAL FITNESS - Players will engage in physical activities, a combination of games with the soccer ball and without.
Fall 2023 TOPSoccer Schedule
Dates:
September 9, 16 & 23* (No sessions Sept 30)
October 7, 14, 21 & 28
November 4 & 11
Time: 10-11 AM
Location: Saint Luke School, 7005 Georgetown Pike, McLean, VA
All sessions will take place in the school gym (the entrance is located off the outdoor basketball court). Please wear shoes that are suitable for indoor play.
* NOTE: The Sept 23 session will be held at Lewinsville Park #3 in McLean.  LP is a turf field and players can wear sneakers or soccer cleats.
Each one-hour session will include soccer and non-soccer related games led by a volunteer Buddy. A parent/guardian is required to stay for the full one-hour session but does not have to participate. 
| Contact | Position | Email |
| --- | --- | --- |
| Trevor Lamb | Recreation Director | trevor.lamb@mcleansoccer.org |
| Vince Sprouls | Assistant Recreation Director | vince.sprouls@mcleansoccer.org |
| Henrik Sohn | Club Administrator | admin@mcleansoccer.org |
| Trisha Knisely | Coordinator | topsoccer@mcleansoccer.org |